Attractions Nearby
For a fascinating family day out in Leicestershire, head to our iconic Foxton Locks. There are flights of locks all over our network – but not like Foxton. It's home to two amazing feats of engineering in the heart of Leicestershire, on the Grand Union Canal. As well as the longest and steepest staircase locks in the UK, the site is home to the remains of the inclined plane, a magnificent, if slightly weird, piece of Victorian engineering.
But that's not the only reason over 4,000 boats pass through Foxton Locks each year, making it one of the most visited places to visit on our network.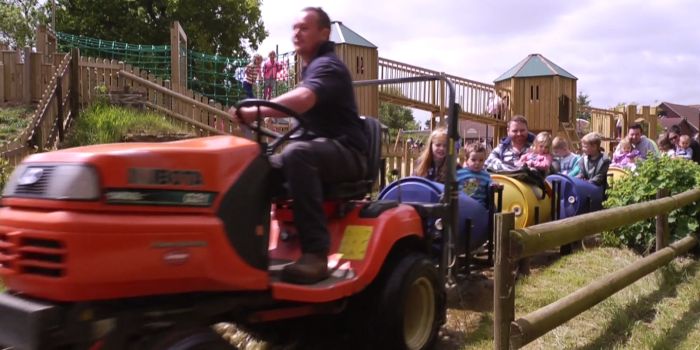 We are an open, working farm with play areas, acres of beautiful walks, a large variety of farm animals including pigs, sheep, cows. Activities on offer include free barrel rides, piglet racing, cuddle corner petting sessions with the smaller animals. We also run pony rides and tractor tours of the farm at a small extra cost. Lots of picnic areas and a large family restaurant.
In a Nutshell 
Nestled on the northern outskirts of Desford village in Leicestershire, Tropical Birdland is a 6.5-acre sanctuary for Parrots and exotic birds. Housing over 250 feathery residents, every square inch has been devoted to giving a home to some of the most alluring and captivating species from around the world.
King Richard III Visitor Centre
On the ground floor of the Visitor Centre, Dynasty tells the much debated story of the king's life and times in a medieval England racked by decades of fighting in the Wars Of The Roses. Visitors will be able to discover the story behind Richard's rise to power as the last king from the great house of Plantagenet and the reforms he made during his short reign.
Langton Garden Centre and Greenhouse Cafe
In April 2013 we opened our Greenhouse Café to the public. A lot has changed since then, but the core values we believe makes our Café that bit more of a warm, friendly place to be haven't. When we first opened our doors, we opened on the basis that we wanted to provide a place where everyone was welcome.
Our plant centre is always stocked to the brim with whatever the season has to offer, and we are very highly regarded for the standards of our plants. Our team's knowledge of horticulture is plain to see when taking a stroll through our plant centre, and the care and attention we provide all of our plants gives it the very best start in life. It's this comprehensive and proactive care which our customers trust year after year.​
    Beyond plants, we stock a wide selection of all kinds of outdoor living products, as well as gardening tools, horticultural chemicals, aggregates and sundries which make us a veritable one-stop shop for everything your garden needs to become a true extension of your living space and achieve whatever potential you wish to expose in it.
Bugtopia is a family owned small zoo with an emphasis on interactivity and affordable fun for the entire family.
Bugtopia is a family owned small zoo with an emphasis on interactivity and affordable fun for the entire family.